After successfully install our WordPress Theme you need to install and active all recommended plugins to make the theme work nicely. If you miss the theme install article you can read it here.
We have added TGM plugin activation with the theme. So you can install all recommended plugins automatically from your WordPress admin panel with a few clicks. This process is fast, easy and painless.
After theme activation, you will see a notice for recommended plugin installation. To install the plugins please click Begin installing plugins link in the notice or Clink on Begin installing plugins under Appearance -> Install Plugins of the navigation. Please see the image below for a visual guide.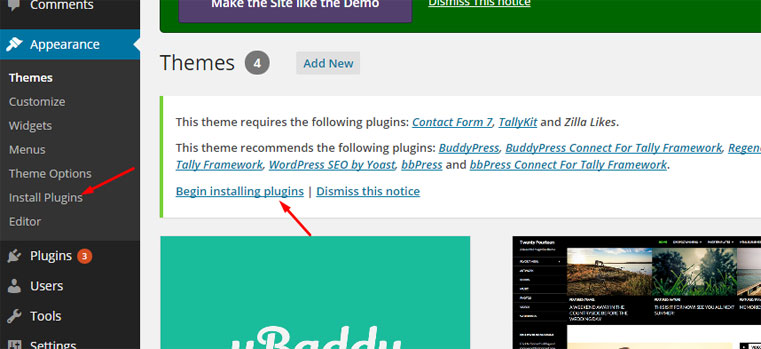 Now you will see a list of recommended plugins. From here you can install all plugin at once or install one by one. Please see the image below.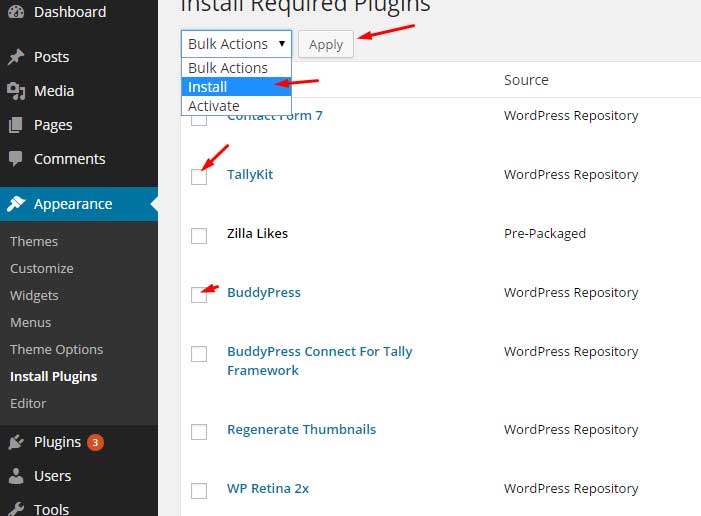 We have created a video with the full process of the plugin installation. Please watch the video below.